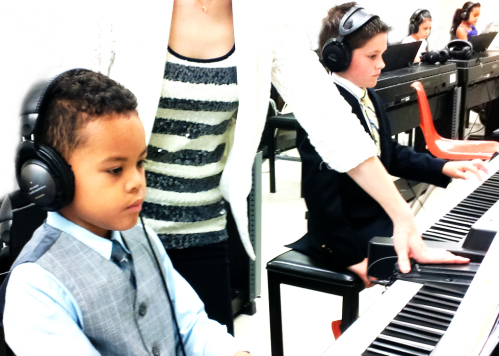 Looking for a fun new hobby and to meet new friends that share the same interest?
Kids and adults alike can have fun in a group setting.
Group Lessons at Morgantown Piano Academy guarantee results and offer you the most fun and interaction in the skill building process! Each week you will join up to five others in half an hour of group meeting. Those who successfully complete 12 weeks of group lessons ( ages 7 to adult) are able to recognize musical notation fluently and perform at least two songs proficiently.
Schedule: Time to be arranged, please contact us for pricing and availability.
Fun and education course in a group setting.
Teaches technique and reading music.
Learn rhythm, music, and enjoy games.
Proven to be the most interactive and effective course!